Start to improve your Credit Score today!
Build your score each month for the next 12 months with our Credit Builder Account and your own personal credit coach.
Get Started
App coming soon!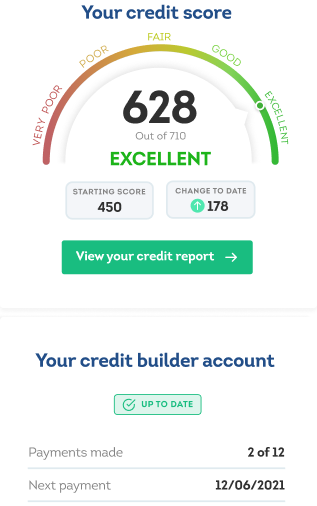 How it works
Create your credit builder account If you have poor credit or no credit at all, this is the first step towards putting it right
Build your action plan Find out what's holding you back and get a plan for how you can boost your score
Make your payment Each monthly payment will build your credit history
Watch your score improve As you grow your credit history, your score will also improve
"Credito is great for people who keep getting turned down for credit and want to break the cycle and understand why. We provide powerful tools and insight to improve your borrowing power and put you back in control of your loan search."